Denix Replica Weapons Agent for New Zealand
Mack Imports are situated in Christchurch and are the sole agents and importers for Denix in New Zealand. We are a long established family business importing quality goods for over 50 years. We stock a comprehensive range of the Denix items at all times and are happy to talk to you about special orders of any items if required.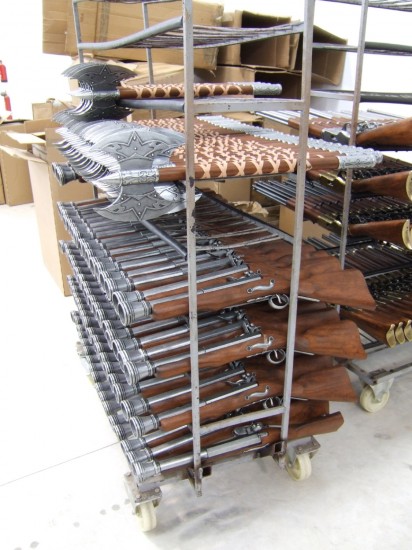 Mack

Imports - Denix Quality

All of the Denix products are manufactured in Spain and the collection is based on classical models of a wide range of replica weapons, miniatures and other accessories. Attention to detail is paramount.
MODEL WEAPONS WITH MECHANISMS & ACCESSORIES
A large range of high quality Model Weapons from antique through to modern. These models are made from a soft base metal with wood and are for decorative purposes only. They cannot be actuated as live weapons in any way.
CANNONS, SWORDS, DAGGERS, AXES & MORE
Denix produce a range of these to cater to the different periods in the history of weaponry.
NOVELTIES, LETTER OPENERS & MUCH MORE
A great range here for gifts or for the collector. Browse the catalogue to see some of the interesting and unique items available.
Quality and Attention to Detail
Available from Retailers in North & South Island. Wholesale and retail enquiries are welcomed, please contact us for details of your closest retailer.
Clicking on the links below will take you quickly through to the official Denix catalogue for the various categories. Please be aware that not every single item is stocked in New Zealand but please enquire if it is possible to order in for you. Some minimum quantities may apply if not a normal stock item. We do not supply to any person under 18 years of age also without parental permission.
Denix is purchased by Collectors, Museums, Movie Companies, Historical Re-Enactment Enthusiasts, Gift Buyers, Retail Stores and Gift Shops, Interior Designers etc for a wide range of applications. There is something there for everyone.